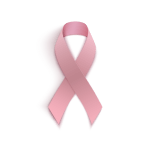 Both my mother and sister suffered from breast cancer.
My mother was first to be diagnosed and began the required battery of treatments, chemo and radiation.
My mom, a powerhouse of energy, pulled double duty caring for my dad, who had suffered a stroke while she was underwent a regiment of chemo, and continued to work full time, all of which she did without complaint. The good news was,  my mom's treatments seemed to have been successful.
However, it was not to last. After a short period of remission, the cancer returned, and, as often is the case, it had metastasized. It's return unhappily coincided with my sister's own breast cancer diagnosis.
The family pulled together to care for our mom, but no one more the my sister, all the while suffering the same cancer that was attacking our mom.
My sister, Liz, at 39 years of age had a front row seat to the manifestation of advanced cancer, having moved our mom into her home to better care for her.
Our mom soon succumbed to the cancer and passed away. Focus now turned to the care of Liz.
Liz, a  young school vice principal, caring aunt, running enthusiast, friend, and the stubborn glue that held the family together, was also fiercely independent. The circumstances however required her to relinquish some that independence, sell her home and move in with me in anticipation of additional needed care.
If you're not familiar with cancer treatments, chemo and radiation, in particular, the effects suffered are; severe bloating of the face and body, which are the side effects of required steroids, a total loss of hair, nausea and vomiting. Keeping in mind she was only 39 when diagnosed, relatively young and athletic, the side effects were dramatic in contrast to her otherwise healthy persona, and terrible to witness.
In the prime of her life and within two short years after our mother passed, my sister succumbed to the cancer and passed away.
Liz was told early on by her doctor that the lump she felt in her breast was most likely a cyst and not to be concerned. That delay in proper diagnosis and treatment likely cost her her life. 
I have provided this description in hopes that it may resonate with you. If it does, click the link to make a donation and help others.
We also provide an option to donate when you check out with us for any of our services. Thank you.
Join in Helping Women Now by making a gift today